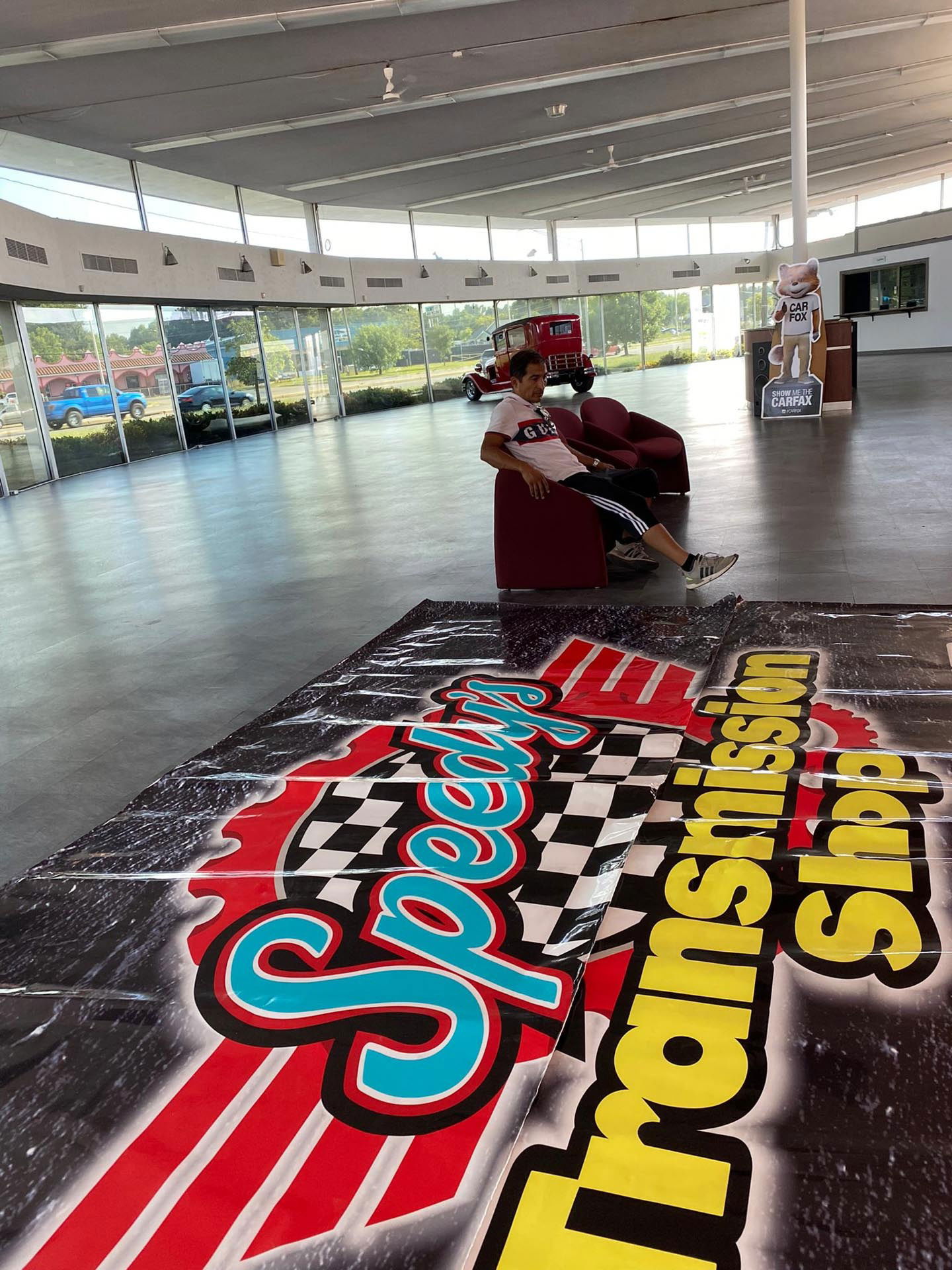 Why Choose Speedy's Transmission Shop?
At Speedy's, we understand that many people don't have savings set aside for repairs. With that in mind, we offer payment options like no interest for 1 year. 
Whether your vehicle is broken down on the highway, or at your home. We offer free towing, if with major repairs. Restrictions apply, click to see details.
Transmission Repair and Rebuild Shop in Richmond
Call Now! For Immediate Service (804) 999-1845 
Serving Richmond VA, And Surrounding Areas
We're Ready To Serve You
✓ Over 40 Years Experience
✓ Free Towing With Repairs*
✓ Free Rental Car With Repairs*
✓ Licensed, Insured, & Trusted
✓ Locally Owned Business
✓ Financing Available
5 Signs Your Transmission May Need Service
Transmission Fluid Leaking
You might have a leak if you see low fluid levels.
Trouble Changing Gears
The clutch pedal won't press down or drops to the floor immediately when pushed.
You can't change gears or the gear shift suddenly won't move.
Noise From The Transmission
Normally transmissions are practically noiseless, if you hear a sound coming out of your transmission, it might indicate that transmission components are currently out of alignment.
Transmission Slipping
A frequent symptom is if you move the selector to your automatic transmission to "Drive" and the motor appears to be racing forward (high RPM) quicker than your transmission.
Vehicle Won't Run
It might be your transmissions or something different, our experts will have the ability to diagnose the issue.
Need to get around while your vehicle is in the shop? We offer a free rental car with most transmission repairs. Restrictions apply, see details.
With over 70 5-Star reviews on google you can't go wrong. Our reviews include comments like "Highly recommended", "Friendly staff" and "Minimal wait"
Speedy's Transmission Shop offers a full warranty of up to two to three years with unlimited miles on new transmissions.
Whether your check engine light is on, or your vehicle is showing other signs that it needs a repair. We offer a free diagnosis and a free estimate on the repairs.